Bad Santa 2 trailers uncensored
Started by
Three Eyes
,
Nov 15 2016 07:26 AM
Posted 15 November 2016 - 07:26 AM
Inappropriate For All Audiences.
chemistry1973 and Pariah Dawg like this
Hey there goes Alex. He's loaded with money. Wow he's really set himself up great.
---
Posted 15 November 2016 - 12:21 PM
I heard about this yesterday. I'm in!

Miss John Ritter and Bernie Mac though.

Flouting....rotflmao!!! Third line.



MrSkeptic and bytor11 like this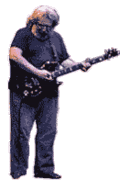 MAKE AMERICA GRATEFUL AGAIN
---
Posted 15 November 2016 - 04:25 PM
If it's half as funny as the first one, it will be pretty good. With Hendricks, it's already got two things going for it the first one didn't have.
They said I could be anything, so I became a disappointment.
---
---
0 user(s) are reading this topic
0 members, 0 guests, 0 anonymous users