My buddy Benji gave me first crack at this as he knows I'm a Rushead, but he forgets that I'm also MWC (Married, With Children) and can't afford such luxuries. That being said, here's some pics of the goods: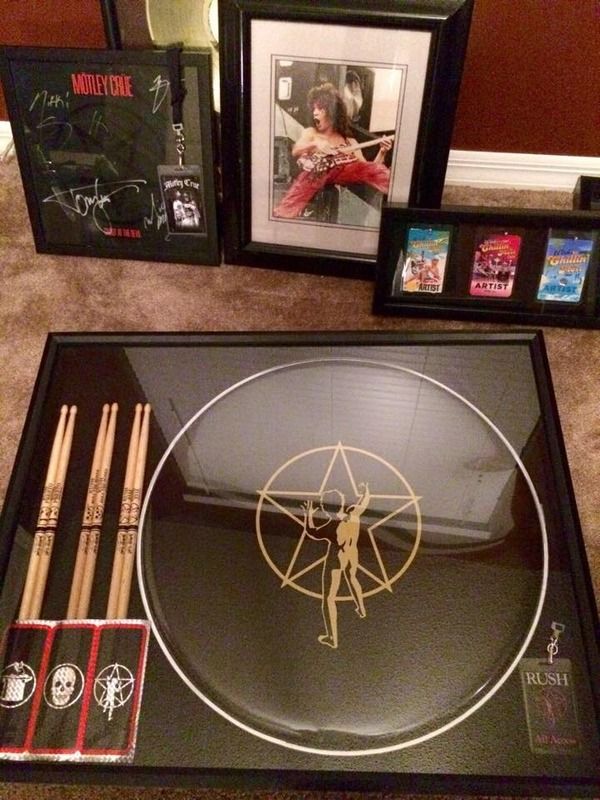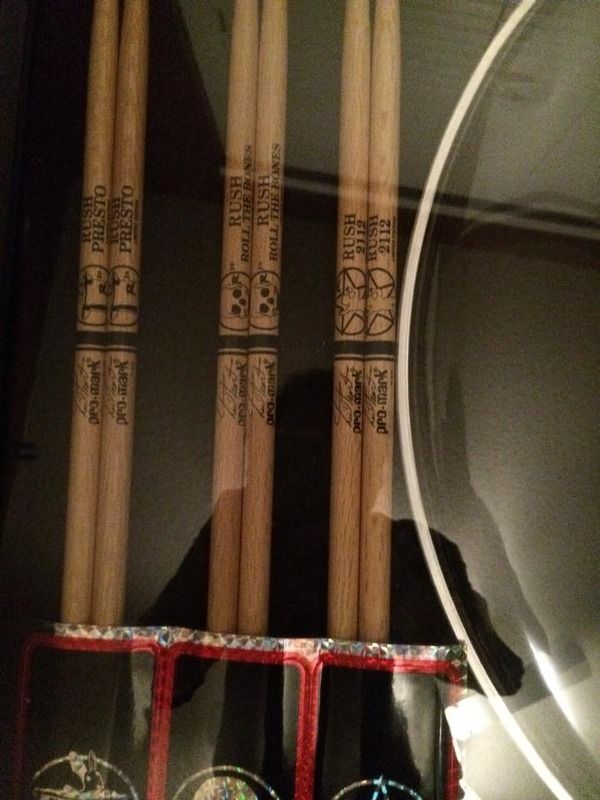 and just so it's not a total loss if you're not inclined to want the above...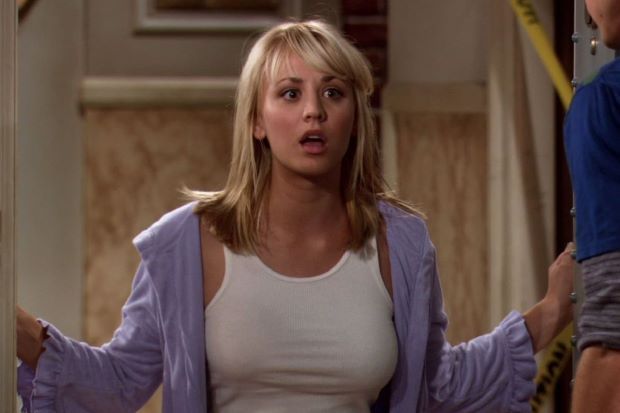 Benji's lookin' for $2K on the custom frame & glass deal; weighs 25#. Contains Neil's bass drum head Permanent Waves tour. 3 sets of tour drum sticks and band laminate. otherwise off to Julian Auction House.
l8r