We're back! How nice.
I posted a few updates to a cycling thread on TNMS while we were down and I think I'll mirror there from now on. But I'm delighted to have this thread back.
Just to keep this one up to date, since this is my de facto cycling journal of 2015:
Friday 20th:
Dry and a bit cold, but colder tomorrow apparently and anyway I'm on call, so I went out and did one of my usual routes, 12.79 miles. Cycled past Sence Valley Forest park, where the poor girl's body was found a couple of days ago. It's only about a mile from here. Purple ribbons on the gates, and on one or two of the houses. Very sad.
Hit my 2015 target of 2112 miles in October, but I'm informally aiming for 2500 this year. 2386 done now, 110 this month.
In other news I've acquired some bright green cycling shoes as an occasional change from my black Shimanos. Bit tighter. Better keep my toenails clipped.
Saturday 21st:
Beautifully sunny day but bloody cold. Snow on the car as I opened the garage door.
Took the hybrid out for a spin, 16.85 miles. Coleorton, Griffydam, Belton and back along Top Brand. The cold wind on my face and round my toes nearly had me giving up in the first couple of miles, but it became more tolerable. My toes were like blocks of ice when I got back, though. I know cycling shoes are supposed to be well ventilated but I could actually feel the chilly air blowing round my socks.
127 done this month, 2403 this year.
Sunday 22nd:
To Staffordshire through Warwickshire, then back into Warwickshire and back into NW Leicestershire. Cold but actually quite pleasant in the sun, until the dark grey clouds rolled over. Fingers were getting a bit too numb and tingly to change gear by the end.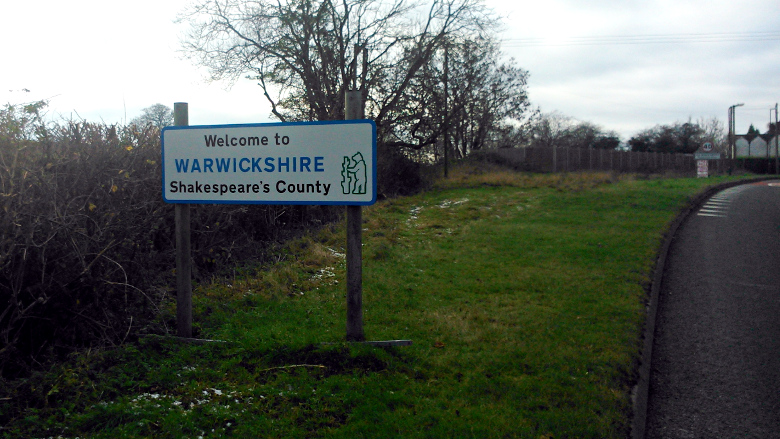 Had to stop for a wee on a quiet lane between Measham and Swepstone. There were no witnesses.
24.65 miles. 152 done this month, 2427 this year.
and today:
Did a regular route of mine on the road bike, the Belton Figure Of Eight, taking in Swannington, Griffydam and Belton. Cold again of course, but dry and not unpleasant. Not too blowy. Back just in time; I should have had lights on for the last ten minutes really.
16.28 miles. 168 in November, 2444 in 2015.